At your request, VH creates high quality image garments.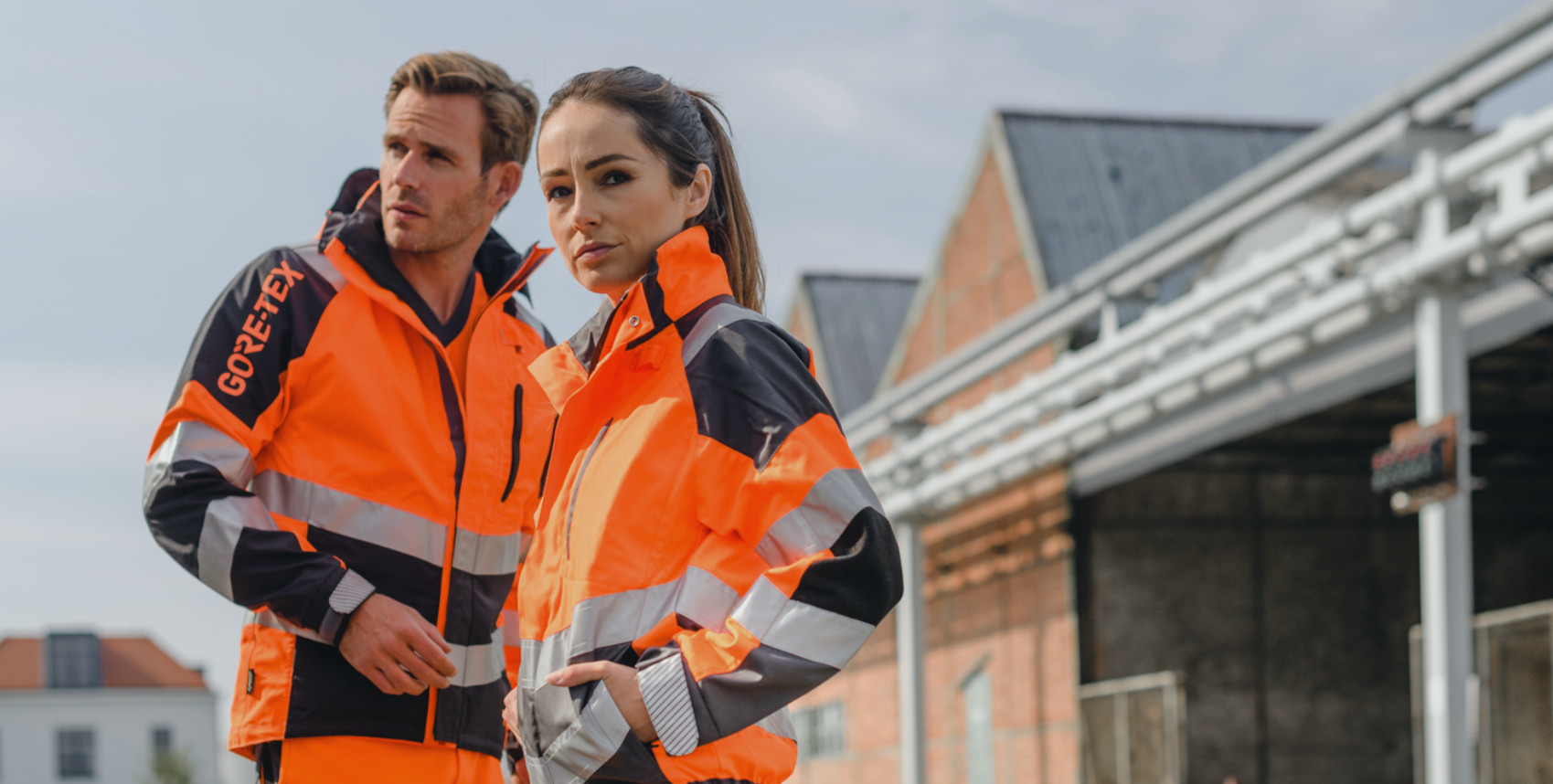 VH N.V, a textile manufacturer founded in 1920, has been known for its quality and flexibility. Our goal and challenge is to keep our customers satisfied and to translate their wishes into high-grade professional garments. By using modern technologies and the highest quality materials, a constant quality is always guaranteed. Our Tunisian plants are managed from our offices in Belgium. A close cooperation with Tunisia and weekly transports ensure a smoothly running production process resulting in deliveries within the agreed timeframe. Our sales team remains available to discuss your plans and tendencies in the market in order to convert your ideas in tailor-made developments. At your request, we create high quality image garments. For personalizing your garments, we are your right partner, taking care of your logos (embroideries, transfer, prints, etc.).
Quality and service are our main assets and as such play a vital part in ensuring today's success.
It is our goal to become your workwear specialist.
We believe we are your workwear specialist because we provide a different solution to your needs. We translate the desires of our customers into professional clothing with added values, you haven't found anywhere.
Protection
Protection is crucial. Our specially developed protective clothing is certified to the latest EN ISO standards. test test
Comfort
Comfort increases productivity. With this in mind, our focus is on manufacturing products that offer a high degree of comfort.
Sustainability
Within the different sectors which it supplies, VH is committed to using recycled products; we strive for ecological solutions for end of life products as well as for waste generated by our production process.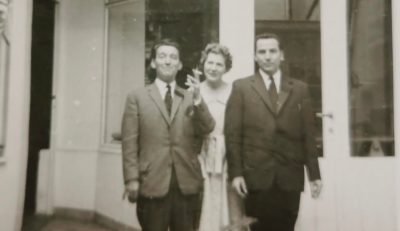 VH NV has specialized in workwear for generations
Founded in 1920, VH NV opened small store in Antwerp and produced hand tailored pyjamas, bed sheets and aprons. All of our products, made in-house, were on display in the shop's window and delivered, to the consumer by bike. At a later stage our products were also delivered to other stores.
1920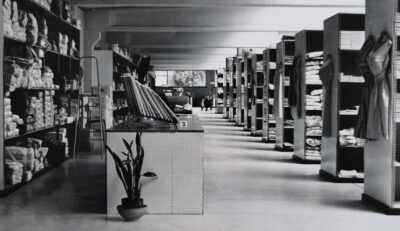 A new manufacturing facility with 30 employees
In 1930 we moved to Deurne-Noord and started a new production facility, employing 30 staff. This facility soon expanded to 50 staff, including sales representatives and focused its production on aprons and pyjamas.
1930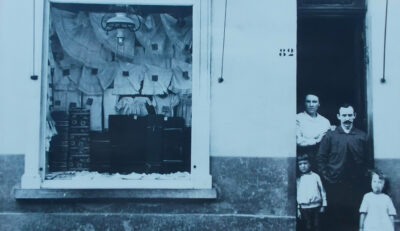 Moving into fashionwear
In the 1940's, we switched to fashion as the well-known apron became a more fashionable product. Meanwhile, the production of shirts and workwear continued.
1940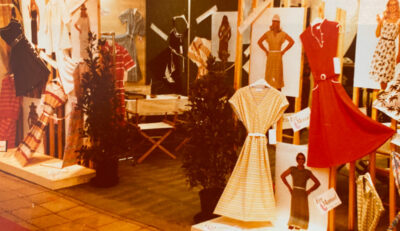 Designing collections for various department stores
In the 1950's, the larger department stores such as GB-INNO-BM, C&A … started buying our in-house developed collections as their fashion business developed rapidly. As of the 1960's, we also started to design and produce collections for the French La Redoute and 3 Suisses.
1960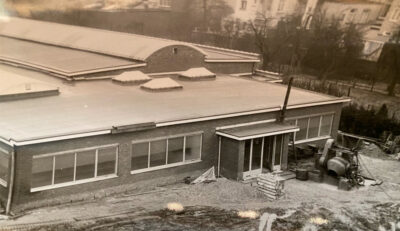 Moving to a bigger location in Deurne
In in 1964, we moved to our current location in Deurne which once employed over 100 employees, all active in the development, production and sale of ladies'fashion. In the 1970's we produced 3 different collections: Barbara Blaise for the department stores, Patrick De Dion for the textile stores, and Eve Manuel for the trendy boutiques.
1970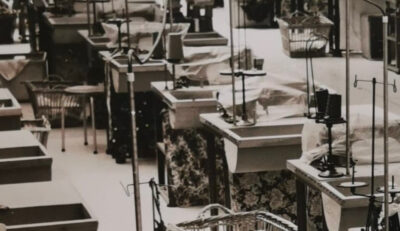 Our 1st acquisition of a workwear producer
In 1980 we acquired 'Detis', a company in Turnhout that specialized in the production of protective workwear. The logo of this company was a mythological horse. This is why, today, all of our collections are named after a mythological figure. As our business continued to grow, we had to rely on 3rd. parties in Belgium for our production.
1980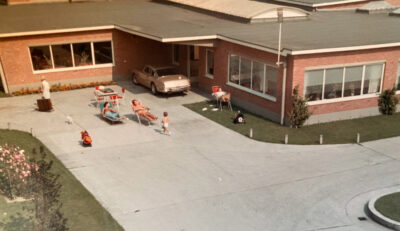 Looking for production opportunities in Tunisia
In the 1980's we started look for a production location in Tunisia. This resulted in the set-up of DROES, our 1st production unit, in 1987. Initially the production of Droes focused primarily on workwear and a little on fashionwear.
1987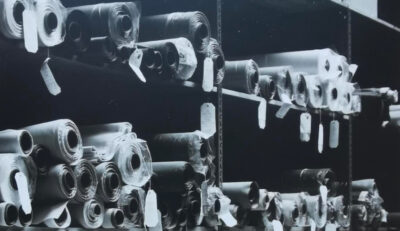 How we became a Gore-Tex licence partner
Later we set up DETIS, which specialized in the production of workwear whilst DROES focused on fashionwear. In the 1990's Van Heurck NV became a Gore-Tex licence partner. As the production of fashionwear increasingly moved to south-east Asia, DROES started the production of a collection of parkas, rainwear and protective wear, using the Gore-Tex materials. In this period we also became a supplier of Milliken products for the hospitality and industrial laundry companies.
1990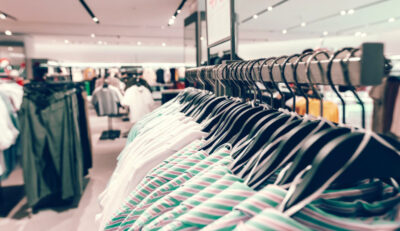 TRIC - Our 3rd production site
In 2016, we launched'TRIC', our 3rd production site specializing in the manufacturing of knitwear such as T-shirts, polo's, sweaters …. In total, our Tunisian operations employed some 250 staff, spread over the 3 production units.
2019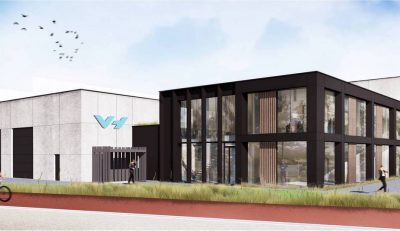 3 production sites in Tunisia with over 500 employees
Today (2021) VH NV employs some 20 staff in Belgium and over 500 in its Tunisian production facilities. Furthermore we are looking forward to moving our Belgian HQ to newly build offices in Lier by the end of this year.
Both VH NV and its production units are ISO 9001:2015 certified by BQA and Veritas respectively. Furthermore, we are a proud member of Fair Wear Foundation. Details on Fair Wear can be found
2021
Our Creative Work Process
Preliminary Meeting
During the preliminary meeting, the customer's needs and wishes are determined. With this information, our styling and R&D departments can get to work.
Technical drawings and selection of materials
In this phase of the process, a number drawings (models) of the product are made and the potential fabric choices are proposed.
Sampling
After the drawings and materials have been approved by the customer, we then produce one or more samples.
Optimisation
The optimisation of the product is usually combined with a wear test conducted by a number of the customer's employees. On the basis of their feedback, further adjustments may be made.
Final Product
On the basis of the final product, one or more fitting series will be produced.
We can support you no matter where you are
Our Antwerp branch is responsible for our commercial and administrative activities, as well as for R&D and styling. Our sister company in Tunisia has three production sites and employs some 500 people. The production sites are subdivided into three categories: workwear, rainwear and knitwear. The branches in both Belgium and Tunisia are ISO 9001-certified.